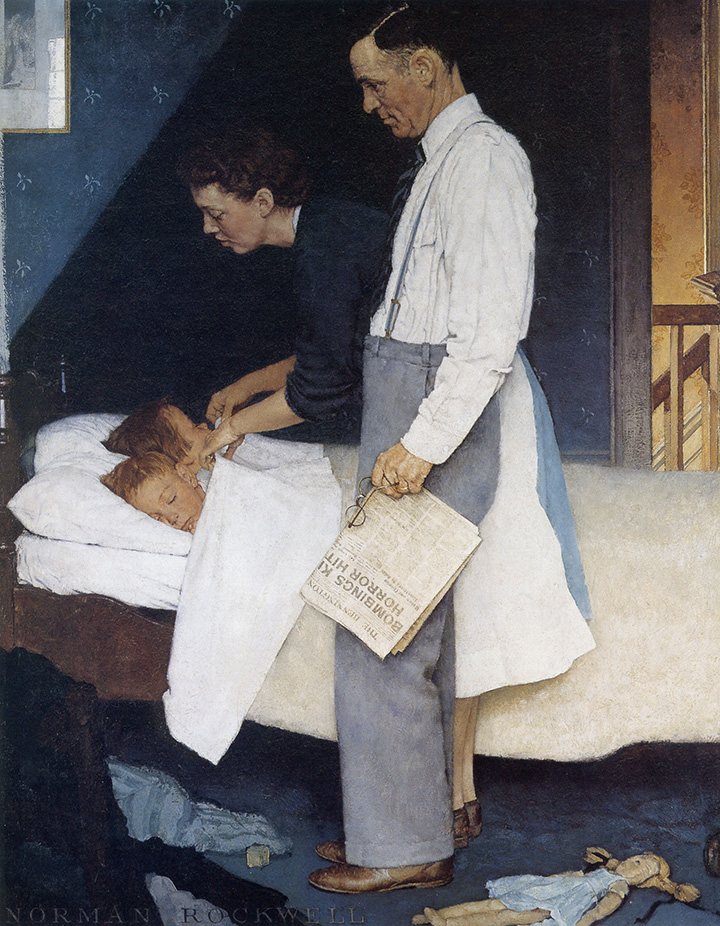 We are very proud to have been chosen to create the branding and advertising for this important exhibition that will travel our nation and France. Our aim is to make everyone think deeply about the meaning of freedom.
Toward that end, we invite you to read an essay by no less than Stephen Vincent Benét, first published along with Norman Rockwell's brilliant "Freedom from Fear" by the Saturday Evening Post in 1943. It's a far cry from cable news. Think about it.
Freedom from Fear
by Stephen Vincent Benét
Published in the The Saturday Evening Post, March 13, 1943
What do we mean when we say "freedom from fear"? It isn't just a formula or a set of words. It's a look in the eyes and a feeling in the heart and a thing to be won against odds. It goes to the roots of life — to a man and a woman and their children and the home they can make and keep.
Continue reading "Rockwell, Roosevelt & The Four Freedoms" →