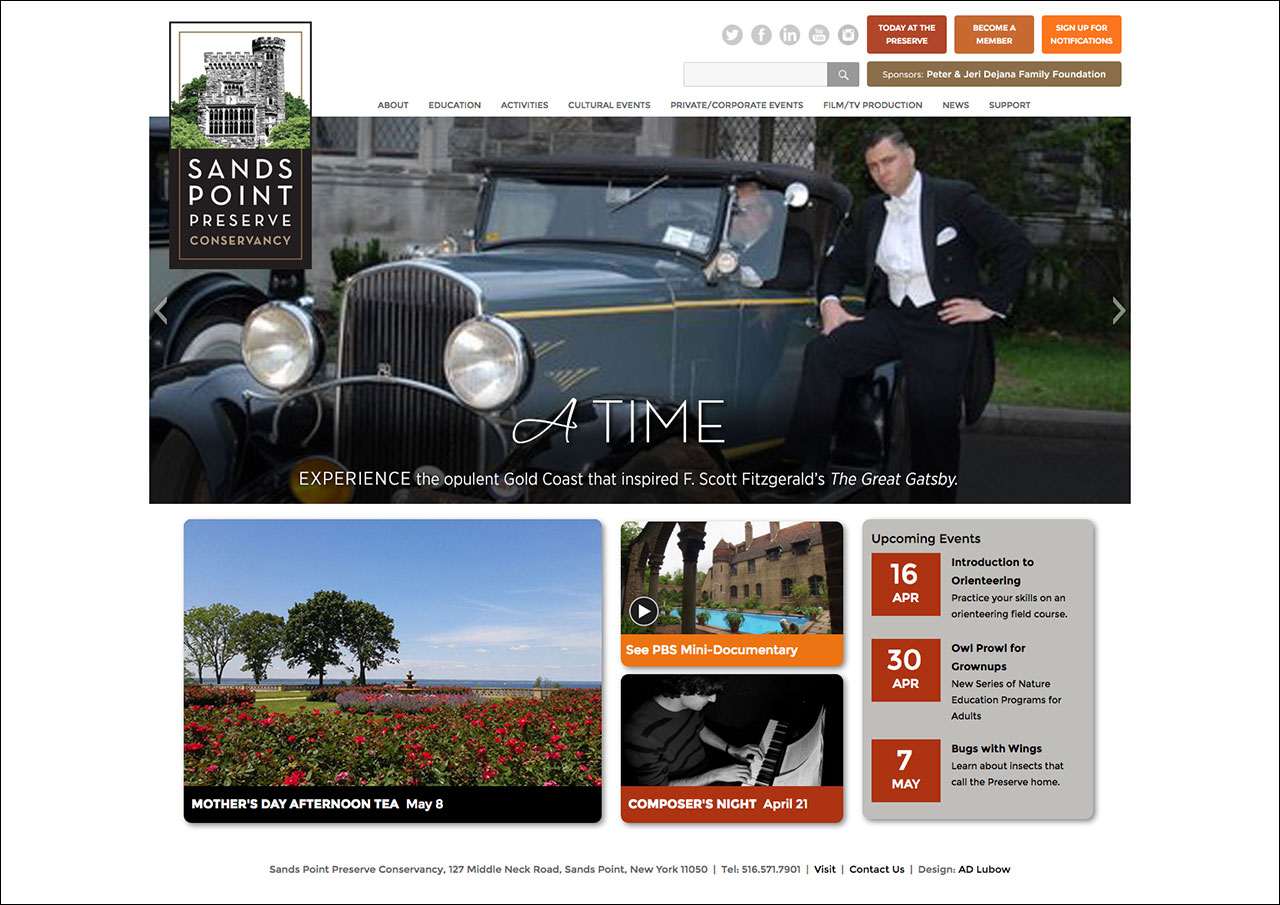 Vigorous Branding is Concise:  The sentence we crafted for the carousel of the new Sands Point Preserve website proves this in just 5 words: a Time, a Place, an Education, an Adventure and an Event — Worth Saving.
Our logo re-brands and re-positions the Preserve as a Conservancy. And it visually depicts the urgency of saving one of the Gold Coast of Long Island's most important estates. After all, if lost, the likes of these mansions, castles, shorelines and and forests won't ever be seen again.
Enjoy the site. And do pay Sands Point Preserve a visit. It's less than 45 minutes for New York City.
http://www.sandspointpreserve.org
If you're a fashion photographer or TV/Film producer, consider shooting your next film at the Preserve.