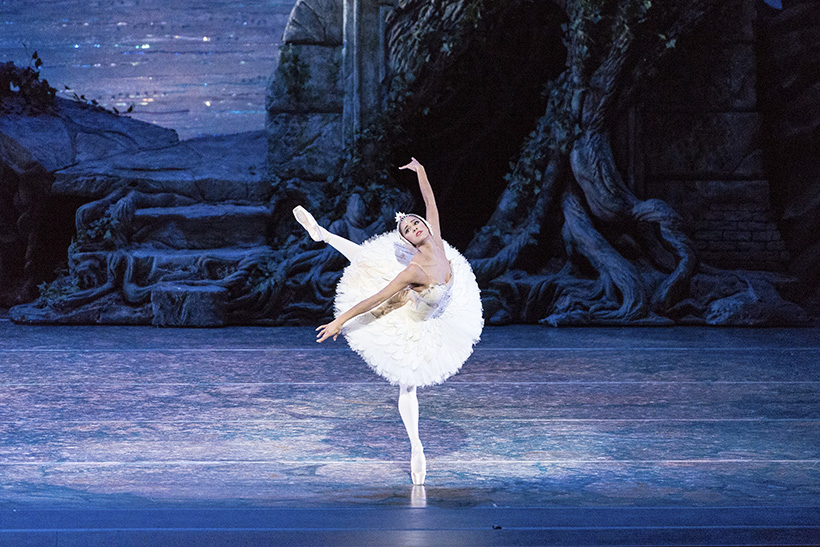 I never got to see Jackie Robinson. I've only read about Marian Anderson breaking the color barrier in the big leagues of opera. But I will be able to tell my grandchildren that in ABT's 75th Anniversary season I saw Misty Copeland's New York debut as Odette/Odile in Swan Lake. And I believe they'll care; because whatever the critics may say, her performance was as daring, imaginative and beautiful as Jackie Robinson stealing home in the '55 World Series. More than 3,800 fans at the Metropolitan Opera House cheered her every move at a standing room only matinee.
Copeland had the audience by its nape from her very first fluttering escape from the hands of her prince. Applause followed her every entrance. Thunderous screams broke out even before she completed each scene. By the third act, you could see her confidence swelling and I swear it seemed as if she had flown off the stage and into the audience. Honestly, it made me a little misty to see that any human being could be so loved and adored by so many at once. This is the audience Misty built.
Most say Copeland choreographed her fan base by mastering social media. But more accurately, first she learned to position herself within the mainstream: writing a best-selling autobiography, dancing with Prince (the pop one), appearing as a judge on the TV show "So You Think You Can Dance" and signing on for an Under Armour commercial that, in 30-seconds, tells her story to millions, again and again. In the ad, a little girl reads a rejection letter from a ballet Academy that bluntly advises: "Dear candidate… you have the wrong body for ballet and at 13 you are too old to be considered." Having someone else pay to broadcast the Misty Copeland patron saint of the late bloomer brand to the world — how brilliant is that? That's the difference. Misty's rigorous training has taught her to master the steps. Start with mainstream media. Social media follows. (The TV spot has more than 8 million views on YouTube.)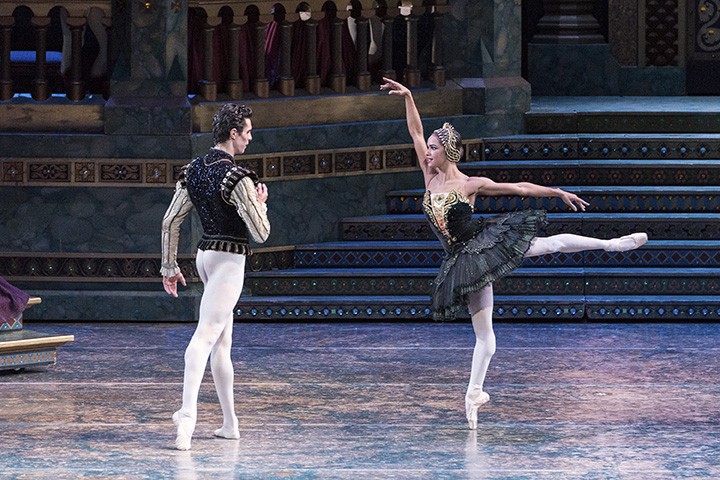 Here's the other difference: Misty Copeland is a brilliant student. She's let herself be mentored by the likes of prima ballerina Allessandra Ferri; and be discovered and brought along in good time by ABT artistic director, Kevin McKenzie. She acknowledges with her genuine warmth and loving smile every mentor she ever had. She hugs and kisses her dearest ones at the end of her triumphant Swan Lake Met Opera House debut.
We Copeland fans are so amorous because Misty has invited us to join her journey— from life with her single parent family in an SRO motel to SRO at the Met. When we see her in Swan Lake transformed from caged-bird princess to swan and back again, we're in on the story within the story. And when an unlikely duckling becomes a swan, it's a dance we've already learned to embrace from childhood.