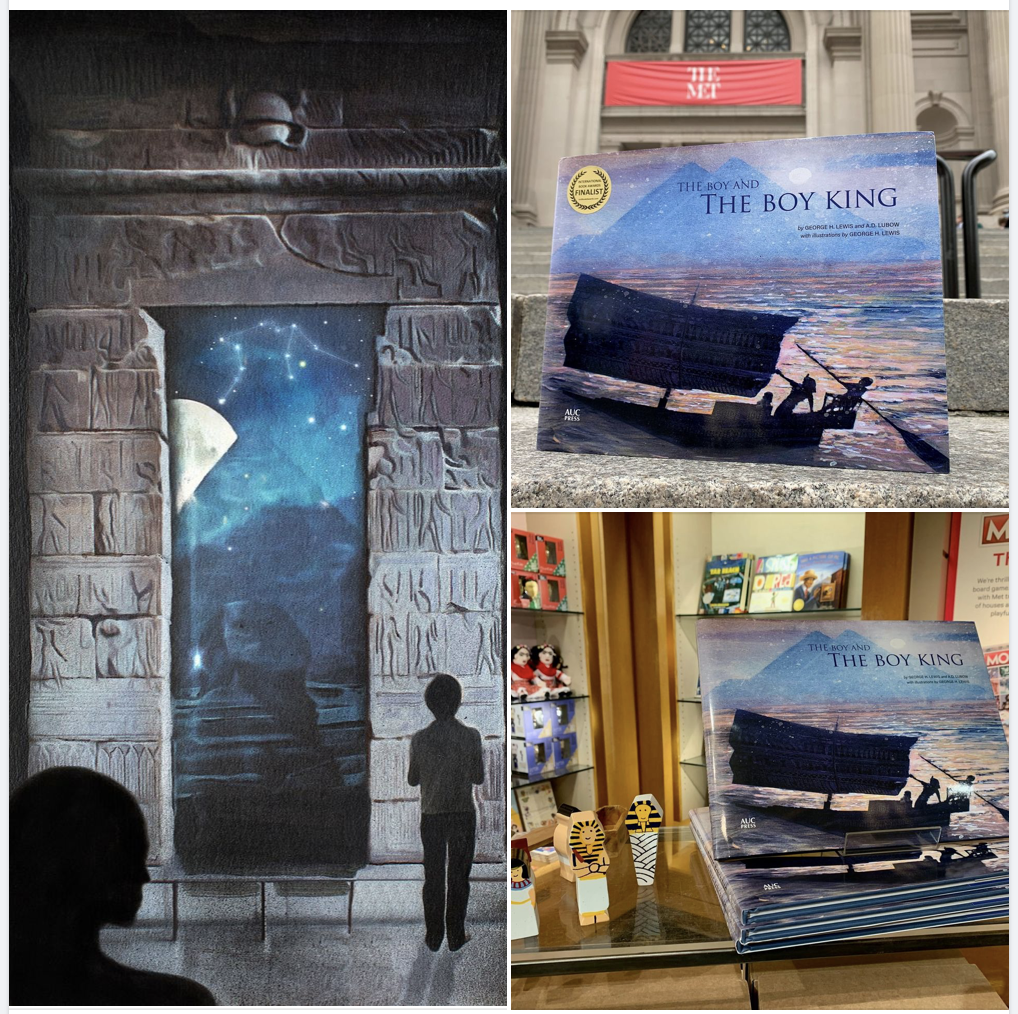 We're honored to say that The Boy and the Boy King can now be found in the Children's Egyptian Books and Games section of the MetStore.
Since the George H. Lewis illustrations were originally conceived at the Museum's Temple of Dendur, it's as if the book has come home.
Based on the initial run, the MetStore has tripled its order.
You can also find 
The Boy and the Boy King
 at Olana: The Frederic Church National Historic Site, 
Amazon
 and National Geographic's 
Beyond King Tut: The Immersive Exhibition
 scheduled to appear in 7 cities.
UPDATE: The MetStore will feature The Boy and the Boy King on a special online feature called SET AT THE MET.